Review Detail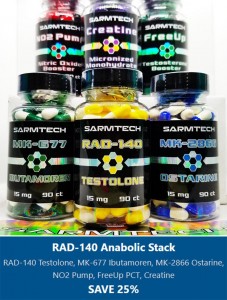 SARMS & Peptides Stores
S
sarmtech
November 28, 2020
10862
(Updated: November 30, -1)
Customer Support & Ordering Process
Easy ordering
Customer support was supportive and friendly
Answered my questions within 24 hours (12 hours in most cases)
Delivery (T/A) & Packaging
Pretty slow. They apologized for slow delivery but I didn't received anything as an excuse. Not too bad, but far from the best.
Packaging was great.
Products Ordered
Different SARMs as capsules
Mostly bulking SARMs like YK-11; RAD-140 etc.
Product Effects
I think that SARM TECH offer quality products. I noticed great results and everything worked exactly as expected.
I love their dosing per pills making it easy to administer and due to different coloring of each capsules - you can't mistake them.
My results in gym are visible
Review
Can't say anything bad about SARM TECH except for their slow delivery.
However that was my first time ordering from them. Planning to further order.
Hope I will get a faster delivery. Everything else was excellent.
Do you recommend this supplier?