Review Detail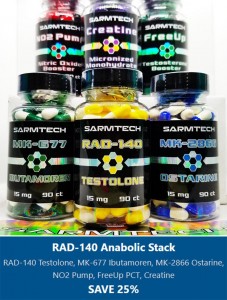 SARMS & Peptides Stores
S
sarmtech
November 28, 2020
10862
(Updated: November 30, -1)
Customer Support & Ordering Process
do not like their current policy of minimum / maximum order - but I guess that's understandable. everything else is perfect. great customer support with fast and informative answers
Delivery (T/A) & Packaging
delivery always on time with packages always professionally wrapped and discreet.
Products Ordered
many SARMs like RAD 140, YK 11, MK 2866, MK 677 and others
Product Effects
always feeling the surge of power, strength, energy and endurance whenever I use those SARMs. Quality is great. What you can achieve as a natural - you can achieve with these SARMs WAY faster and more efficiently and still remain natural since they are not steroids.
Review
I understand why SARM Tech is among the top list - they do seem to care about their customers. Is sad they have recent law issues - that's really sad because they are surely legitimate. Someone tries to close them on purpose, quite sure about that.
Do you recommend this supplier?